At the upper end of Via Montenapoleone (no 26 to be exact), you'll find an awesome outlet for women's fashion brands.  It's called DMagazine, and it is always a good place to stop by.
While browsing the shelves the other day I spotted Mimi, with her friend's dog(!).   In a store full of high fashion and fashion junkies she looked gorgeous and stood out in a nice way.  Not only thanks to the large and friendly dog, but more so because you could see how good friends they were, and how much they enjoyed being out and about together.
Also, just have a look at Mimi in the picture

The poncho looks great with the thick red walking cord, the cream jumper and the dark brown bag. And guess where the poncho came from…. H&M!!   Combining black and brown is often not an easy task, but the high collar works great, particularly given her perfect haircut, and the finishing touch given by the Owl pendant.  Hitting the city with your dog is a good time for comfy shoes, and imagine this outfit with black leather high heels, oh yes!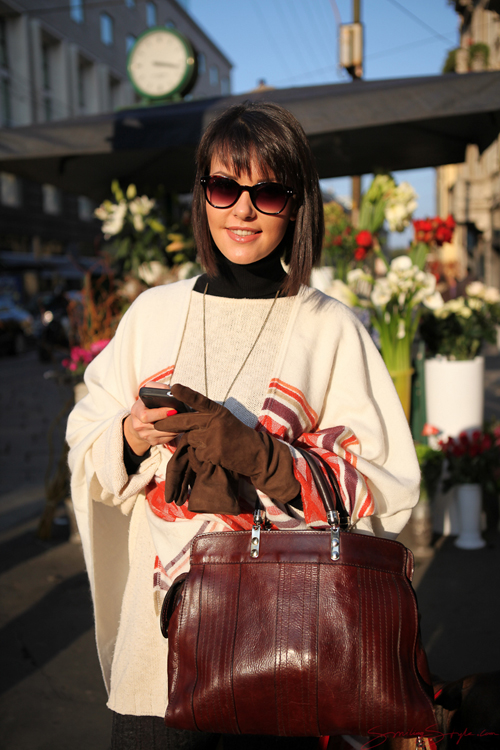 I'm actually so happy I spotted Mimi for a number of other reasons, too.  She recommended a restaurant in a sleepy part of Milan, which I would never had found without her. And guess what, it was by far the best seafood dinner I have ever had.  I'll write about that in another post.  Also, at DMagazine I had just found a lovely Burberry Prorsum navy coat and was probably going to overspend on it. Luckily I had to run out and take Mimi's picture instead.  The prices on many items at DMagazine are not so low, so be careful not to get carried away.  This was the navy jacket Mimi rescued me from (*: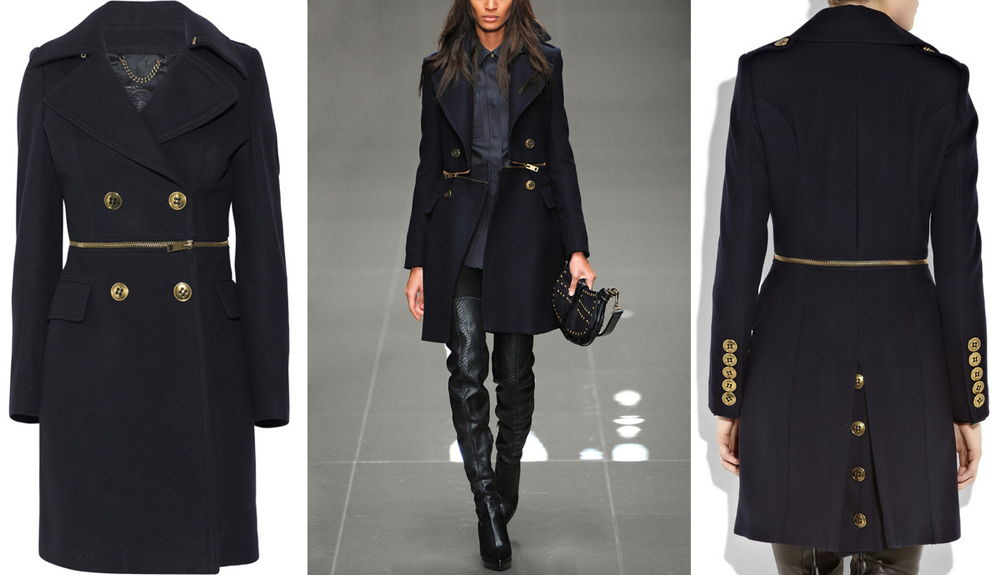 *) Jacket pictures from Clothes-Online.  Read the full post here.