I have some more rubber boots business for you. Check out the chic version of rubber boots I saw in Paris on Champs-Élysées. This is how ladies keep their feet dry and warm

.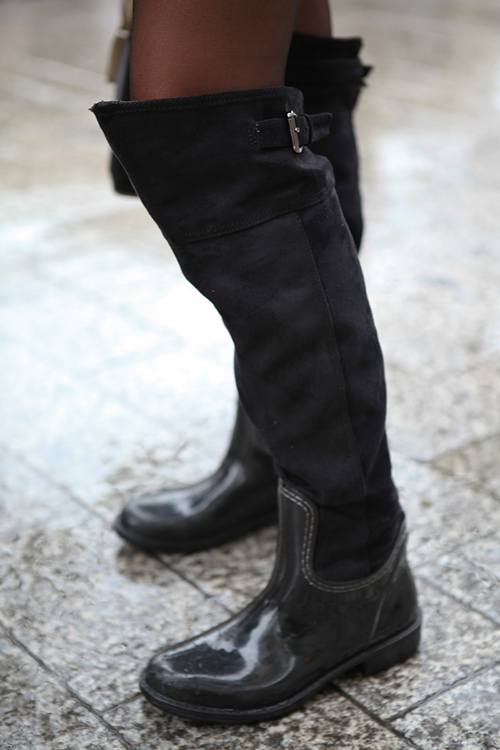 The lady in question was visiting from Switzerland. It was not the best weather that Saturday morning, but I must say she looked stunning in her black outfit, fur vest, and then these so cool rubber boots.  I really like to little buckle, suede material and the length of the boots.  Why not look both stylish and be comfortable!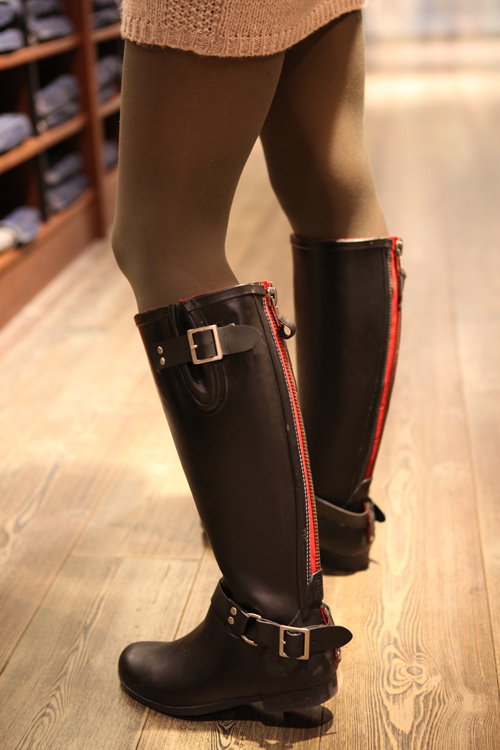 More rubber boots with an edge. I think these boots from Wildflower are very nice. You can get them from various internet stores. The red detail adds a splash of color, and makes them compatible with outfits in various shades. Also, I must say I liked how she had paired the brown boots with a pair of brown/greenish leggings. She stuck to earth colors throughout her outfit, and it looked very good. Also, she had gotten the rubber boots from her sister as a present. What a nice sister she has!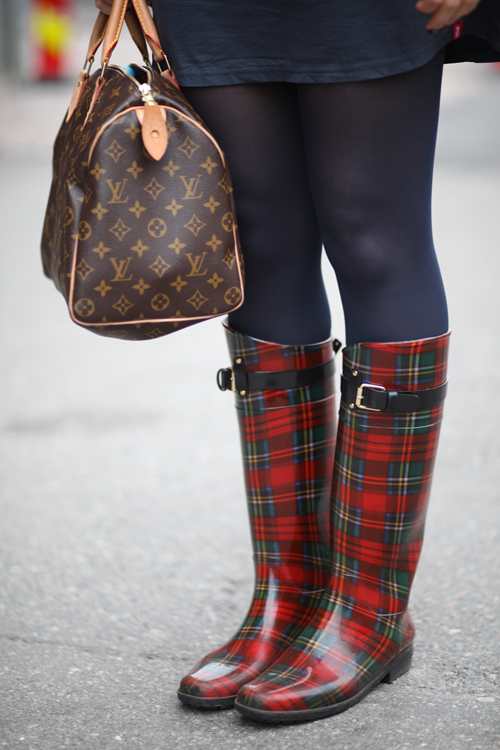 I really like these red rubber boots with red Scottish pattern. These are Ralph Lauren. The lovely chick I met said I was not the first to compliment her stylish rubber boots. I really liked her whole outfit and there are some more pics of her coming in another post…