And by that I mean both her ballerinas, and herself of course!

 Originally her quirky shades caught my eye, but having taken a look at the her jeans and ballerinas I was just about blown away.  Wow, must say they work nicely together.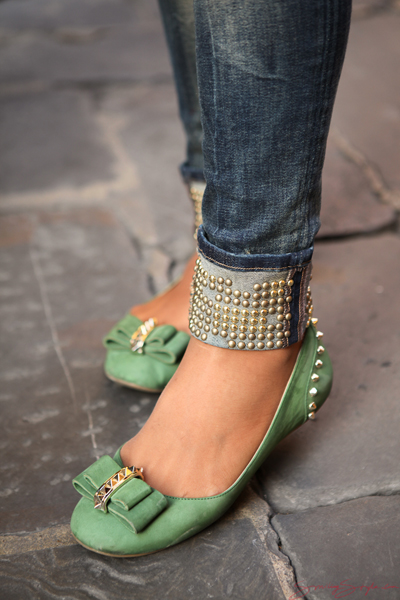 The ballerinas are from the Brazilian brand Santa Lolla (http://www.santalolla.com.br), and her jeans from Met Italy (http://www.metonweb.com). Having just surfed these sites, a little word of warning: there is severe risk it will cost you a few hours, and a fat credit card bill as they have absolutely wonderful shoes, jeans and accessories on there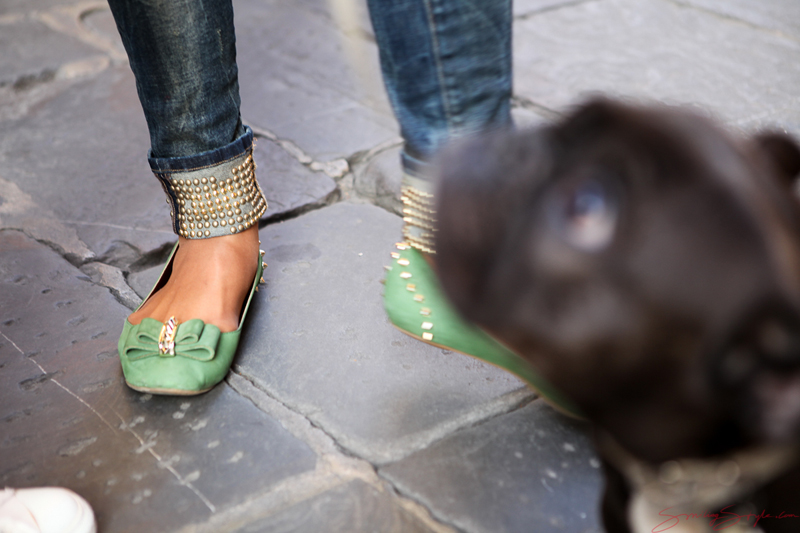 Being an avid animal lover I also love the fact that her dog wanted to be all over the pics!