I absolutely love Marta's tapered camouflage pants, boots, and the way she tucked the pants into her socks like the soldiers do (but just an inch or so!). Her loose blouse and the scarf, combined with the big shopper bag make such an excellent ensemble for hitting the town for some serious sightseeing or shopping. I've always liked the look of combining a feminine touch with camo.
It just looks so good and gives me reason to write about a really tough sis

 "Soldier Katrina Hodge became famous in 2005 for wrestling two rifles from an opponent in Iraq and then flooring him with her bare hands thus saving lives of her comrades. She was decorated and promoted to Lance Corporal following her service. In 2009 she competed in, and won the Miss England pageant. In 2010 she returned to active duty in the Army and deployed to Afghanistan in early 2011. What a girl."  I love it when someone breaks through stereotypes, and she does it on so many fronts

 In 2010 she convinced the Miss England organisation to remove the Bikini round from future competitions and substitute it with a sportswear round instead.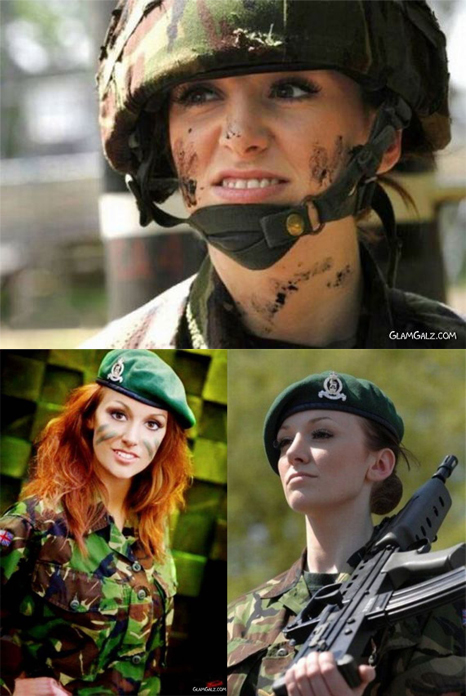 On that note, here's Katarina's workout and eating tips.  Bootcamp time!


http://www.thesun.co.uk/sol/homepage/woman/health/2853358/Miss-Englands-diet-and-fitness-tips.html
(Credits: www.acidcow.com, www.glamgalz.com, photo credits: whomever you are, I salute you for taking such great pics of such a great subject!)