Dear readers, please let me introduce a true Italian Fashionista, the fashion blogger Fabrizia of Cosa mi metto??? I've been a fan of Fabrizia's very feminine and colorful style for a longer while, so I decided to drop her an e-mail to see if we could set up a little improvised photoshoot. As it happened, we had our ways via Rome the same day, so I had the opportunity to snap some pictures of her around the area of the Spanish Steps.
You can read more about Fabrizia's outfit that day on her blog here, but please let me add that I just love the color of the pink denims, and everything about the handbag, wow!!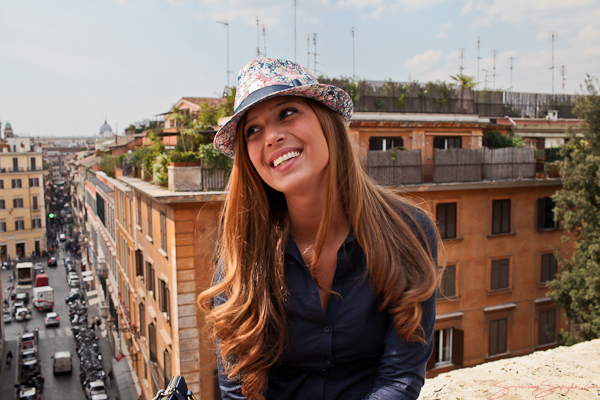 Also, I think Fabrizia's smile is an excellent reminder of how important it is to have fun while modeling. Just take a look at how Fabrizia's smile lights up each picture. Thank you Fabrizia for making my pictures so good!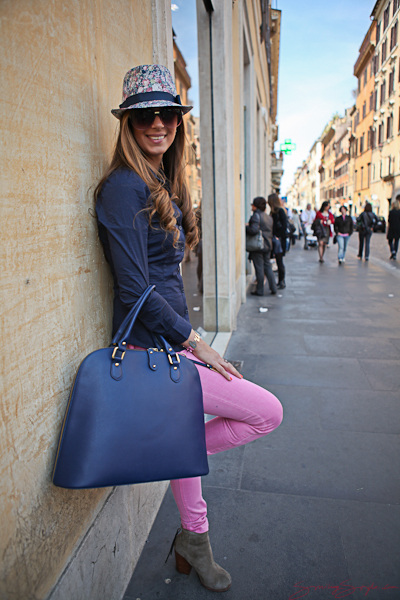 Great bag, too!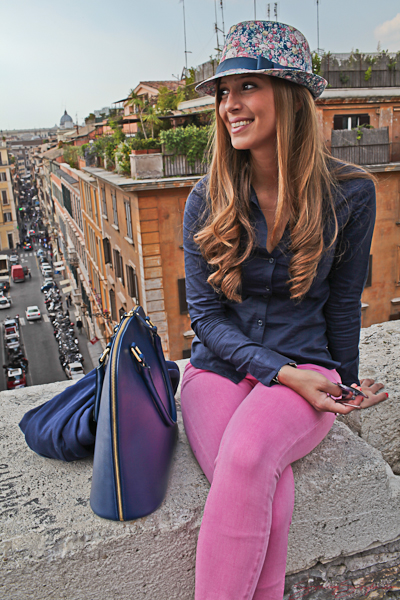 Be sure to follow Fabrizia on Cosa mi metto??? !