Ok, so I was enjoying a perfect day in the southern parts of Helsinki when I bumped into Suada. She was coming from work and was going to meet her friends for dinner at one of the restaurants in the city's archipelago. Suada was wearing this absolutely super cute sailor-like outfit, and of course I had to get a couple of pictures!
It was late in the afternoon, or more like the evening, around 7pm. Funnily though, the sun stays up all night this time of the year in Finland so I had perfect soft natural light for the pics.
Suada told me that she likes a ladylike style with a little twist to it. And I do agree, her outfit is very classical, yet also very chic. The relaxed summery cut works super with the short pant leg. I also love the accessories: small and subtle but very chic.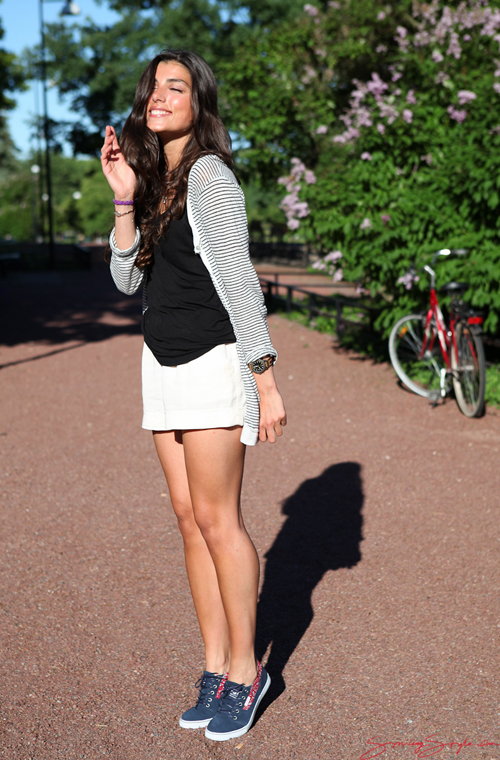 For a photographer, there just isn't anything better than a playful model. Suada is very much so, but in her case it doesn't really matter. She is so photogenic it is almost ridiculous. I snapped a good deal of frames and she looks gorgeous and absolutely flawless in every photo :).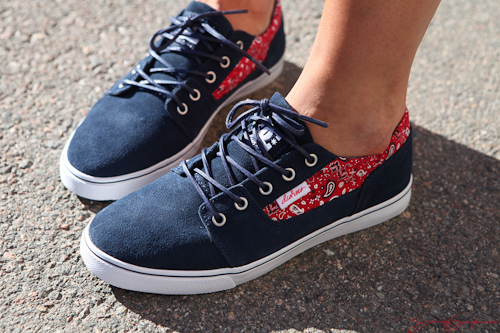 Suada was wearing a pair of super cute sneakers. I think the model is called DC Shoes Bristol.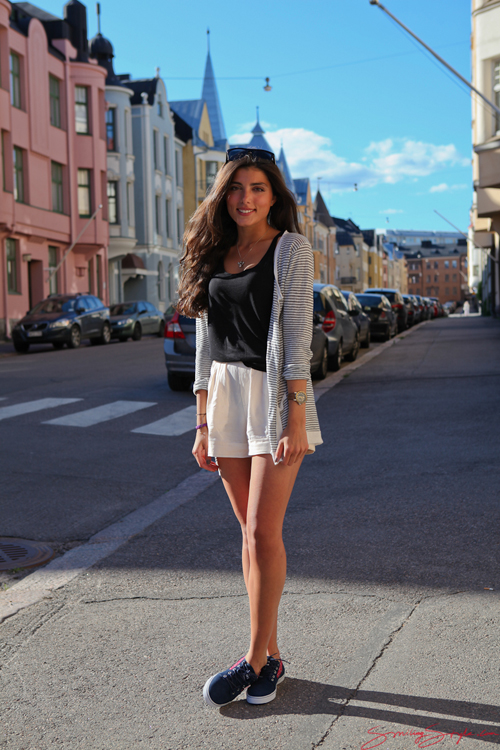 Note also the colors of the houses. If you have your ways through Helsinki, I recommend you pay a visit to a street called Huvilakatu, it is a great backdrop for taking some photos.