Love it! Met this lovely lady in Rome. Fun and quirky!! J She really knows how to rock a perfectly clean look and outfit. Simple black and white with a little edge. The red lipstick and black glasses complete the outfit perfectly, and of course her big and happy smile. And by the way, why not check out my previous post on tips how to choose glasses that match hairstyle and facial shape  J.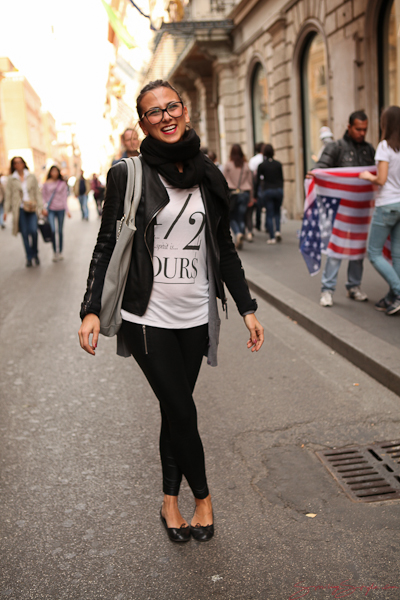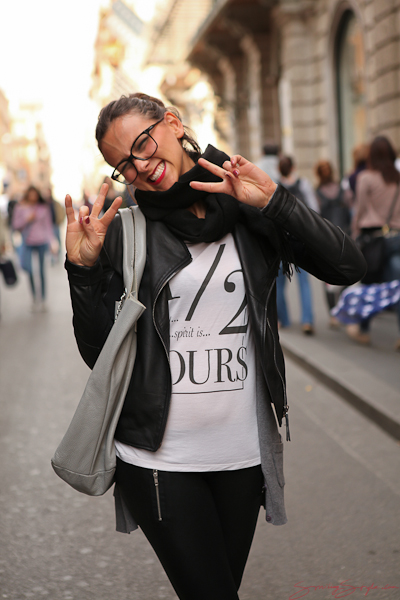 Woo-hoo, look ma! I am on SmilingStyle!!

  Absolutely great when people let loose! So awesome!!