For all of you NYC lovers, here are a couple of nice things to do:
- Peruse the stalls of the street vendors in SoHo, buy somehing, but don't leave without having a chat with them

 They are so nice, and it's always nice to make new friends. Of course you can often get them same stuff in the Fashion District wholesale stores, but that's only half as fun as spending a forenoon perusing the stalls.
- Go shop for a new (winter) coat at Burlington Coat Factory.  The place doesn't look like much, but man can you find fabulous bargains in there. They are an outlet specialised in coats and jackets, and they occasionally have a decent selection of upscale brands there, too. But the point here is not to go hunting for brands, but instead hunting for really nice-quality jackets in any specific colors you may need.  Two years ago I bought the most wonderful white DKNY womens outercoat there, and it didn't really cost anything much (707 Avenue of the Americas).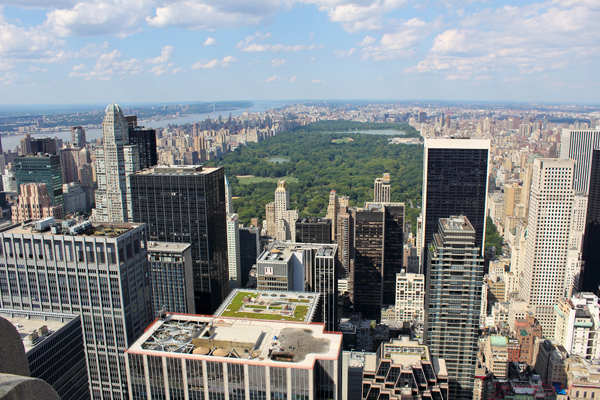 - As touristy as it sounds, visit the Rockefeller Center observatory deck for a magnificent view.  The view over Central Park is really the place for a postcard, and actually much better than going up Empire State as you will be able to get a picture of Empire State from Rockefeller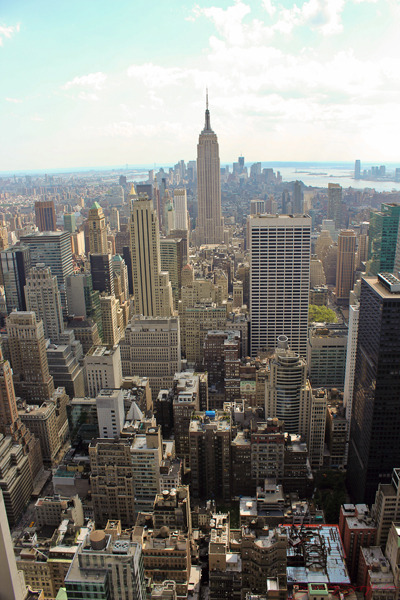 – Have dinner at Pars, one of the best Persian places in NYC. Check if they have any deep reds, for example any Lebanese red wines, have a bottle, some typical starters and a proper meat dish with a baklava to top it off and you are all good.  Absolutely delicious

  (http://www.parsgrillhouse.com/).